December 1, 2015
Santa is packing your gifts. Get one beforehand!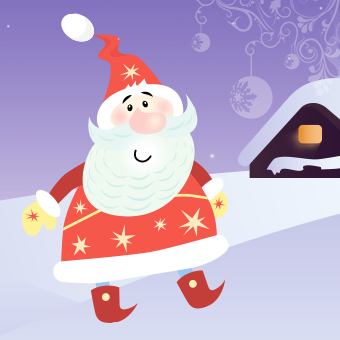 Hello there! It's getting cold and white out there, right? By the way, do you know what was the coldest temperature ever observed? It was −89.2 °C (−128.6 °F) back in 1983 at the Vostok station in Antarctica. Let's hope the weather outside of our windows won't get that bitter, as I am sure you or your kids can't wait to play snowballs or make snowmen. Maybe some of you are already busy getting ready for Christmas, and think that it's too early to speak of winter leisure when there is so much to be done. In this case, we would like to help you a little bit.
Christmas is all about traditions and family reunions, and, as you may know, we also have a good tradition here on GOTD. Today we would like to share this pack of winter-themed wallpapers that will help you decorate your desktop for winter holidays. Hope you will enjoy it; just right click the resolution that suits you best and select "Save as". Oh, and don't forget to check what we are giving away. Today it's Aplus Text to Speech.
Until then and don't get cold!
—
Always yours,
GOTD team