July 2, 2015
Relax and Have a Summer Break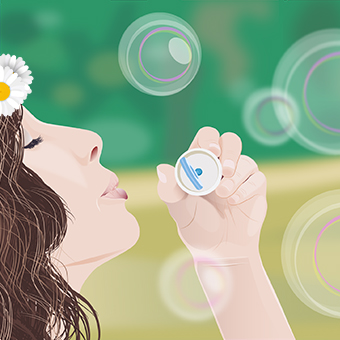 Hello everybody! Missed us? We surely missed you, as it's been a long time since we last posted to our blog. Nevertheless, summer is here and you all know what that means.
By the way, have you packed your swimsuits, sunscreens and towels? Or maybe you are already on the seaside and decided to check out how things are going here on GOTD while enjoying a cocktail? Even if you are burning yourself out at work (as we do), and are not planning to spend your vacation on the beach, there is no reason to be gloomy! The weather outside is wonderful and there are plenty of things to do after a hard workday. Like blowing soap bubbles! Why not? It's a good idea to sink into dotage once in a while.
This summer is going to be hot, so we decided to add some fresh air to your desktop and give away the awesome wallpapers that you can find in the end of this post. Wonder why it took us so long? Well, we were busy blowing bubbles. Of course I'm joking, the work is never done on GOTD, and we do our best to provide you with high quality software. Hopefully, we will be able to share more information soon, as Giveaway Of The Day is about to become even better! So stay tuned ;)
Meanwhile, you can grab the fresh pack of summer wallpapers by clicking on the link with the most suitable resolution and pressing "Save As"
We wish you a pleasant summer!
—
Always yours,
GOTD Team