December 25, 2015
Merry Christmas and Happy New Year!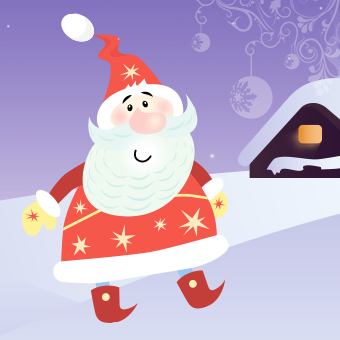 Merry Christmas! Hope all of you are having a wonderful party today! Even if Christmas is yet to come in your part of the globe, we are delighted to share the cheer and joy with all our users, developers and anyone reading this post. We wish you and all your friends and families all the best in the coming year, and hope you will enjoy the presents we wrapped ;)
Nevertheless, Christmas is not just about giving and getting presents, it's also about family reunion and tradition. And, following the good old tradition, we've prepared some of the most popular software titles of 2015 which we will be giving away during the first two weeks of January in 2016. So if you missed the software you'd like to get, be sure to check back later.
We've also launched another contest and this time we are giving away 10 licenses for The Bat! Professional Edition 7.1.4. The contest will last until Dec. 28, so the wait won't be that long this time. Good luck and see you next year ;)
—
Always yours
GOTD Team.