December 31, 2013
Ho! Ho! Ho! It's time for New Year Reruns!
Happy Upcoming New Year to you all! Surprises from us are not yet over, as we have a bunch of your favorite giveaway reruns on the way!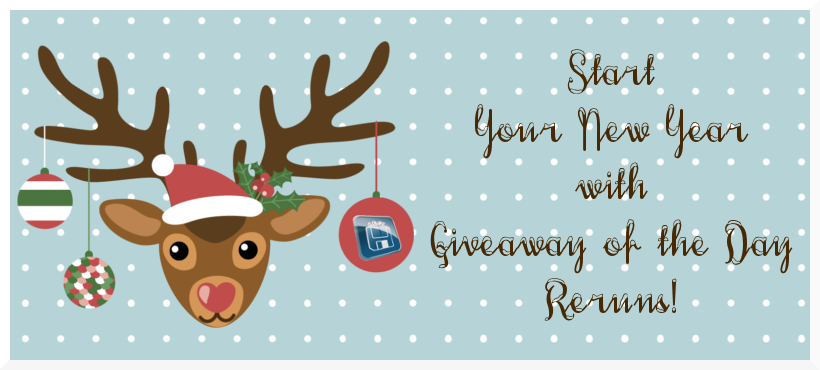 According to GOTD project's good tradition, we are going to bring back some of software titles that were of most interest to our audience within year 2013. Developers of these products deserve a special praise for reaching a kind of best balance between software usability and quality, which makes it a real pleasure for us to share such products with our community. As for you, you can show your appreciation via enormous numbers of downloads, likes and comments (we sincerely thank you for participating in advance). So, if you missed a cool giveaway, don't feel bad about it – a new chance may be coming soon.
This said all rerun hunters should make sure to keep an eye on GOTD offers starting January 01, 2014 right on the site, via e-mail subscription, social groups or RSS! Concentrate and remember that you only have 24 hours to get each of them. ;)

—
Have cheerful celebrations!
Giveaway of the Day Project Team