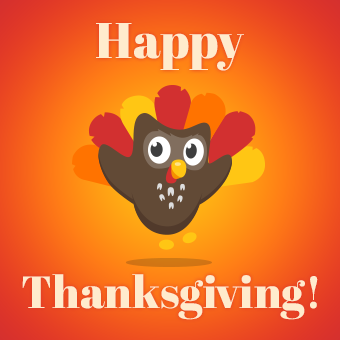 Hello everybody!
Thanksgiving is always a very special day for us, it's a kind of professional holiday :P
We would like to take advantage of this opportunity and give our warmest thanks to everyone who continuously supports our project despite all odds. Thanks a lot to the developers and publishers who provide us with wonderful software products and games that we are always thrilled to share with our audience. Thanks a lot to all the software and game specialists who are ready to share their expertise and knowledge with us and the community.
Special thanks to our Game Giveaway of the Day moderator, Whiterabbit-uk for his hard work, enthusiasm and professionalism that has been helping us evolve and grow over the years. We wish you and your loved ones the best of luck.
Once again, thanks everyone for your support and understanding! We will do our best to preserve the high standard of service that you have helped us to establish.
Don't forget to check out our daily free offers :) Hope you will like our special holiday giveaways: Leawo Power Point to DVD Pro and Fotor Pro.
And Happy Thanksgiving!